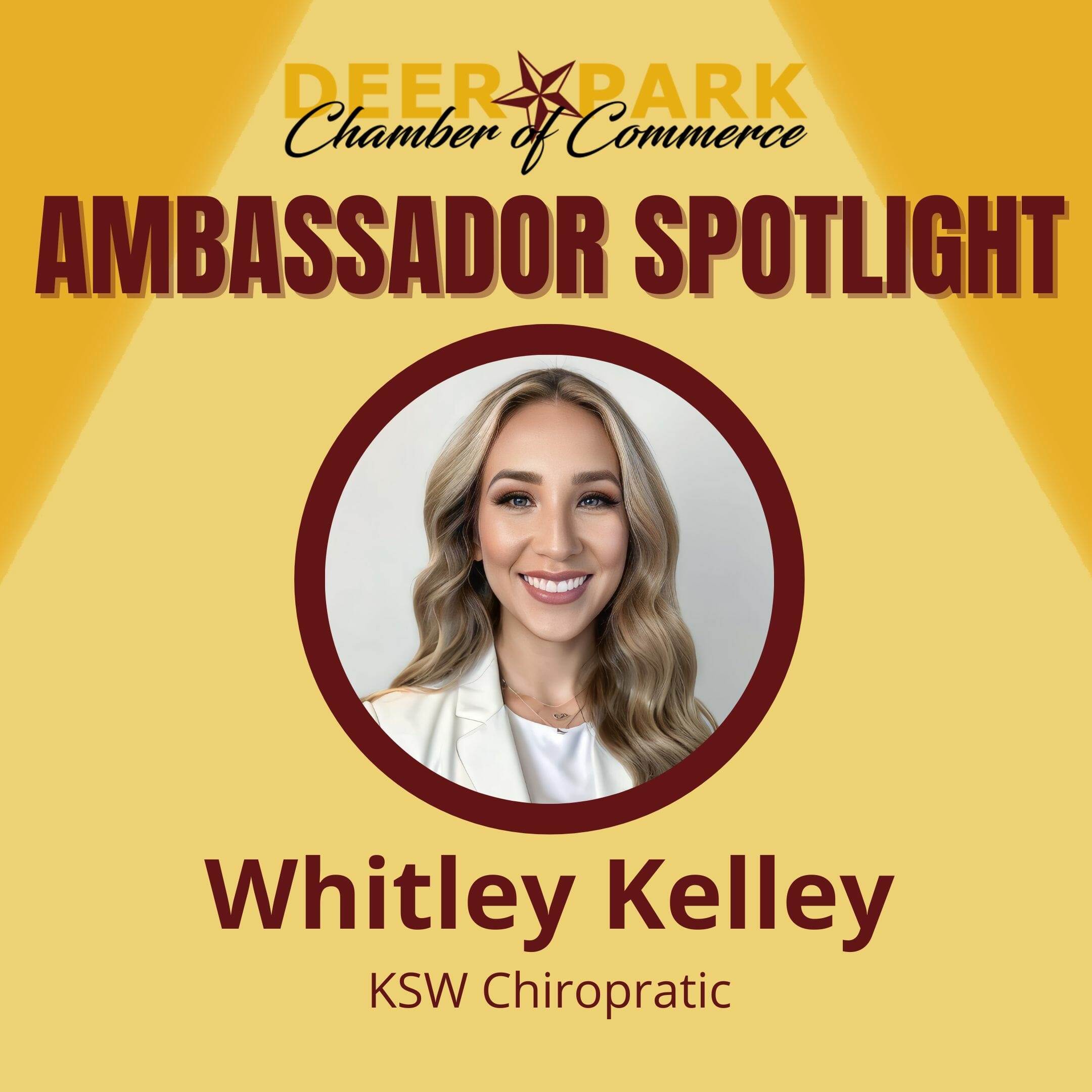 We are excited to announce that our August Ambassador of the Month is Whitley Kelley with
KSW Chiropractic
The Chamber wants to thank you for being such a great ambassador and always volunteering your time! We truly appreciate you!
Whitley Kelley was born and raised in Blessing, Texas. She pursued her undergraduate studies at Texas State University, earning a Bachelor of Science degree. Following her graduation, she proceeded to Texas Chiropractic College.
With six years of professional experience, Dr. Whitley Kelley recently established her private practice, KSW Chiropractic. Her patient care encompasses a wide spectrum of individuals, spanning all ages and life stages, including newborns. Her areas of expertise encompass myofascial release, pediatrics, and prenatal care. Her services extend from addressing shoulder pain in a nine-year-old baseball pitcher to treating a seventeen-year-old with a sprained ankle, as well as offering care for colicky newborns and assisting first-time mothers dealing with pregnancy-related discomfort.
Beyond her clinical commitments, Whitley Kelley actively participates in community engagement and philanthropic endeavors, reflecting her commitment to giving back. While not a Deer Park native, she holds a deep affection for her community. Apart from her professional pursuits, she treasures her devotion to her faith, her role as a mother to two toddlers, her partnership with her husband, and her appreciation for Thai cuisine.
Be sure to contact Whitley for your Chiropractic needs! She is incredible! kelleysportsandwellness@gmail.com