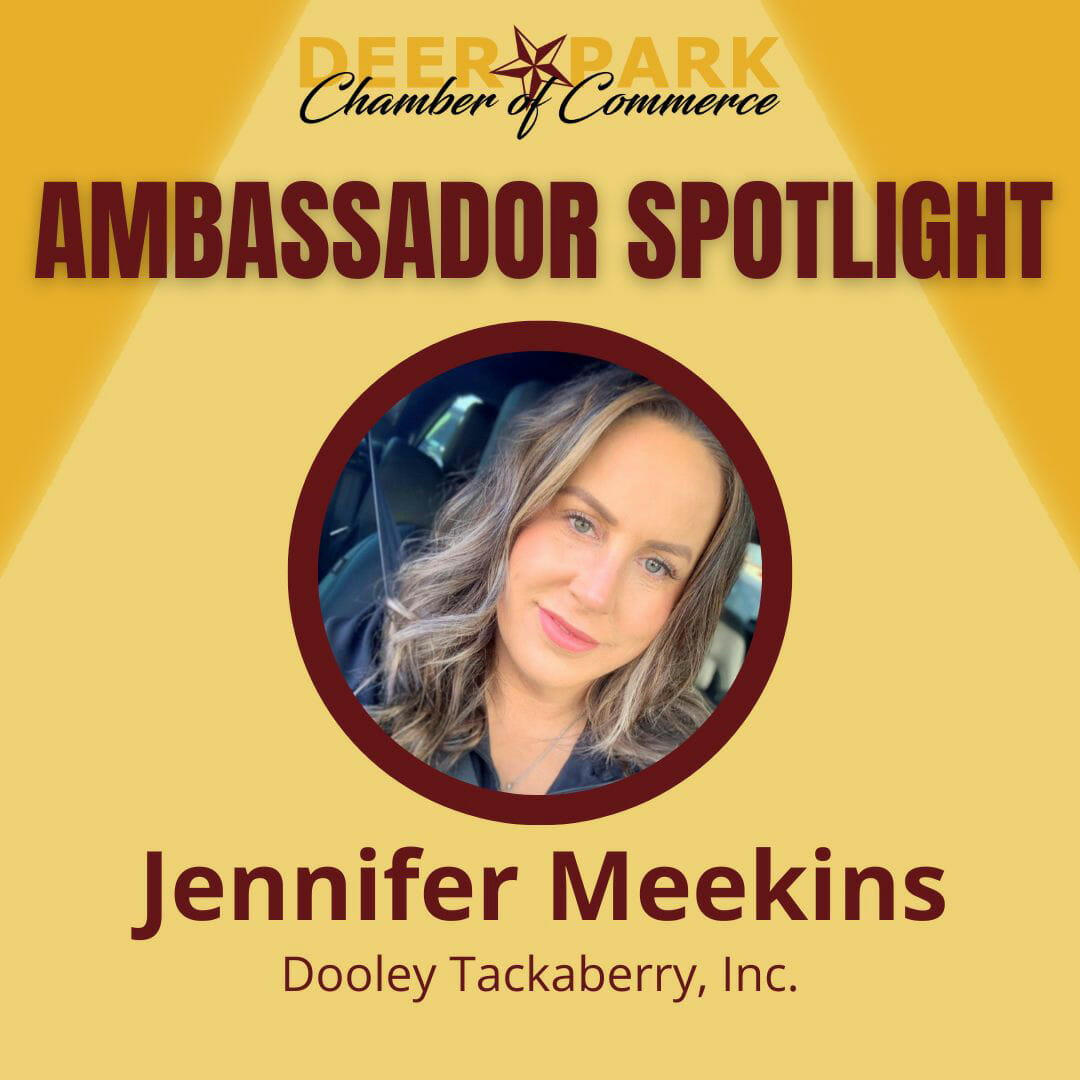 We would like to announce that our July Ambassador of the Month is Jennifer Meekins!
Jennifer always supports the Deer Park Chamber in any way she can! Thank you for being such a great ambassador Jennifer!
"My name is Jennifer Meekins and I am the First Responder Sales Specialist for Dooley Tackaberry located in Deer Park, Texas. I have been at Dooley Tackaberry since December 2019. Prior to Dooley Tackaberry, I was in EMS for almost 30 years holding a certification as a firefighter/paramedic. (A little fun fact: I received my Paramedic certification on 09.11.2001, and I am from New York. I hold that very dear to my heart.) I currently hold the chair for the Ambassadors for the Deer Park Chamber of Commerce. I am also involved as a Rotarian for the Deer Park Rotary Club and serve as the INTERACT liaison between the rotary and Deer Park high school. I also continue to ride shifts as a paramedic for Highlands Volunteer Fire Department. (I will never forget where I came from.) I would not be where I am today if it wasn't for my three AMAZING children. Destini 27, Jaron 25, and Makenzie 14. In my spare time, I like to spend time with my family and friends and of course watch football."