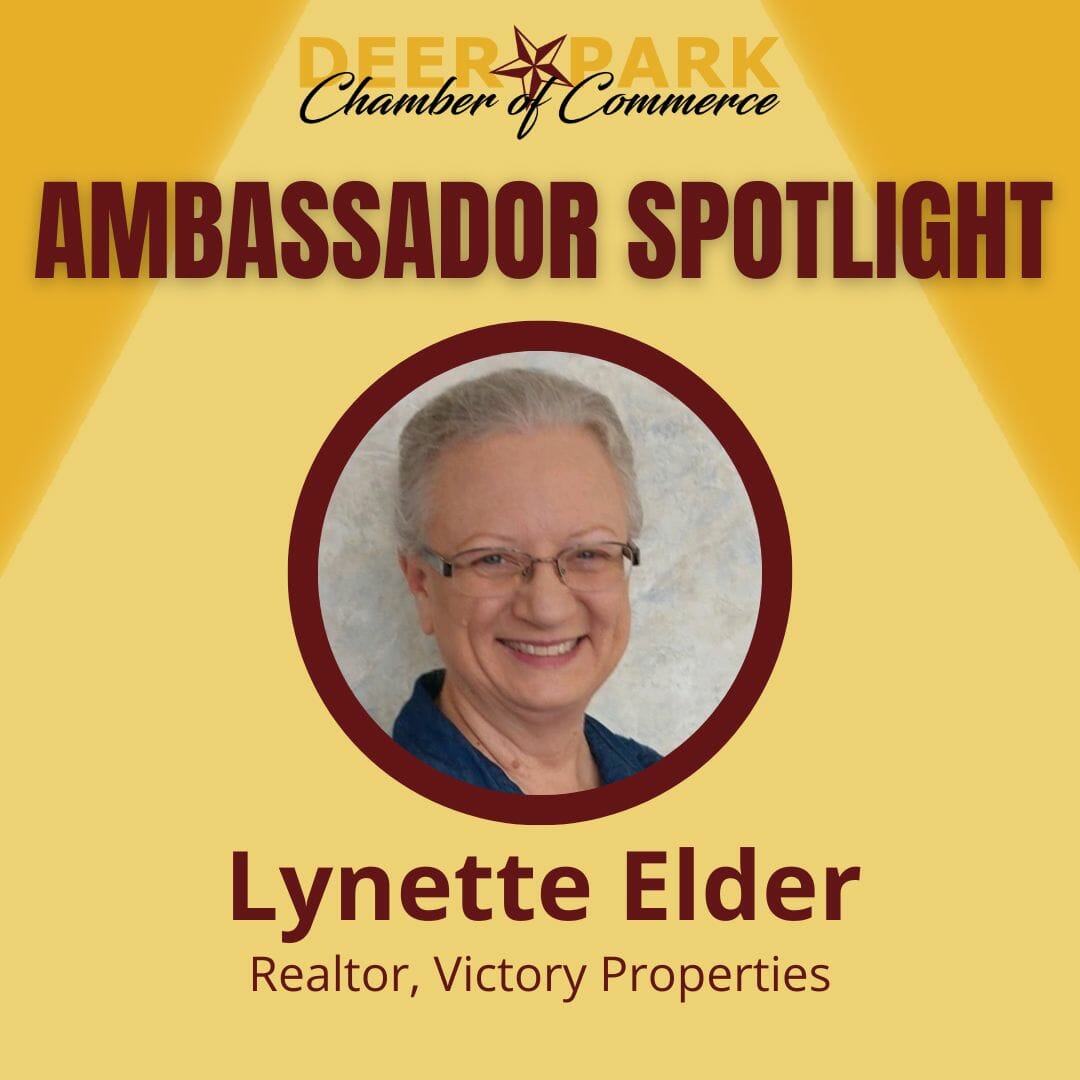 We would like to announce that our March Ambassador of the Month is Lynnette Elder! Thank you for being such a great ambassador Lynette!
My name is Lynnette Elder, I graduated Silsbee High School in 1966 and have been married for 53 years. I have 2 children and 7 grandchildren and currently reside in Highlands, Texas. With 15 years of teaching at a private academy under my belt, I entered the world of real estate.
I have been a Realtor since 2000 with a primary focus on residential real estate and after several years with RE/MAX, I was inducted into the RE/MAX Hall of Fame. In 2019, I made the move to Victory Properties and mentored numerous agents along the way. I have had the best clients in the world! Currently, I serve on the RE Advisory Committee for San Jacinto College and have participated in their internship program.
My first experience with the Chamber of Commerce began through volunteering and in 2016 I was elected Volunteer of the Year. I was approved to be an Ambassador and currently serve as the Secretary of the committee. I participate and give as much as time will allow!